Control Career Options through Education
Adult Continuing Education Increases Employment Skills and Knowledge
The five steps offered for controlling career options through education guide for those who are proactive and successful in achieving their career objectives.
Considering the current state of economy and employment factors, controlling career options and employment skills is an immediate concern for many people today. Everyone, even if one feels one's job and career are safe, needs to maximize job skills and knowledge through continuing education. Adult continuing education is the key to success for achieving professional objectives in a current or potential new career.
Professional abilities, earning potential, and job skills are all important points to consider when reflecting on professional objectives. Controlling career options can be accomplished by increasing job skills and knowledge through enrollment in continuing education programs which offer college credit or continuing education units. Completion of a continuing education program sends a clear signal to current or future employers that you are proactive in maintaining work place skills.
Controlling Career Options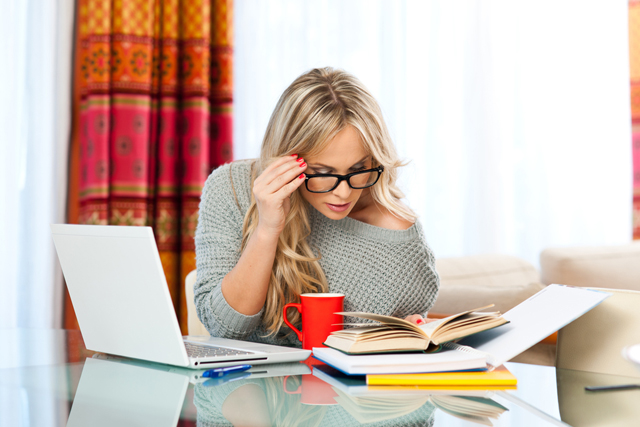 Unfortunately, many people wait until their current job is in jeopardy before they think about what they can do to save their job. To avoid this self-imposed trap door, the best approach is to spend a little time each week or month completing continuing education or training programs to improve employment skills.
This same approach can also be used by those who discover their current career field is downsizing or career opportunities are becoming scarce. People in this situation can control their career options through continuing education programs designed to optimize their current job skills to help them prepare to enter a new career.
Read on
How to Earn Your Online MBA
Online Human Services Degree Programs
Marine Biology Science Fair Projects
The Educational Value of a Foreign Language
Selecting an Online Course Need Not Turn Out to Be a Minefield
Five Steps for Controlling Your Career Training
Here are five steps for controlling your career through continuing education programs to achieve professional goals and objectives:
Join Professional Organizations – professional organizations provide the latest information on trends and practices in an industry or career field. The small amount spent to join these organizations is money well spent because of benefits, such as: information on latest continuing education opportunities; recommended reading materials in the industry; opportunities to read reports and articles on current trends authored by leading experts; opportunities to participate in professional conferences; and the ability to deduct professional organization fees from taxes.
Explore Education Options – determine what continuing education programs provide the best opportunity to effectively improve your job skills and knowledge. This step is designed to allow maximization of earning potential, skills, and knowledge through industry know-how. Visit Adult Education Benefits – It's Never too Late for reasons why continuing education should be seriously considered.
Maintaining Current Career Expertise – enrolling in and successfully completing continuing education programs in your career provides the opportunity to stand out from other employees. Additionally you become the resident expert on current practices and techniques in the workplace.
Establish Realistic Career Education Goals – develop a plan of what continuing education programs or courses you need or want to accomplish in the short term (less than two years) and long term. These programs or courses must be tailored to your current or future career field to help achieve established career goals.
Establish a Plan of Action – once you have established the specific continuing education goals, the next step is to develop a plan of action. Visit Creating a Continuing Education Action Plan for details on how to develop an action plan for going back to school to complete your continuing education goals.
Taking control of your career options through continuing education opportunities is essential for remaining up-to-date in any career field. Following the five steps above aggressively and not giving up until they are reached is the mark of a professional. Employers seek and retain professionals, especially when it comes time to consider downsizing. Continuing education is the key to success and supports your career objectives.
Useful Resources
https://forum.stoacademy.com/member.php?action=profile&uid=44735
https://www.zombiepumpkins.com/forum/memberlist.php?mode=viewprofile&u=65728
Where:
2300 E Landis Ave, Vineland, NJ 08361